What does our one-to-one support plan mean?

•A friendly international or Chinese student from your university to meet you on your arrival into China;
•An experienced guide for your first contact in China, so you don't have to do everything in this new country by yourself;
•They will help bring you from the airport to the university, help you register and find your accommodation, help organise payment and deposit paying of your accommodation and tuition fee (if you've not already done this), show you your accommodation alongside the local area, showing you the local restaurants, supermarkets, stalls, shops, shopping areas etc. They'll also help you buy a Chinese SIM Card and transportation card;
•They are your guide for the whole start of your journey into China, as they're a student, you can ask them questions about anything and they'll do whatever they can to help. They'll help answer any problems or queries you may have, (but please note that they're volunteering their time to help you and won't be paid any money for this, they're doing it out of the kindness of their own hearts);
•Not only this, but we Hongzhou Learning will also be there for you throughout your study in China, where we recommend that you join our StudentsUnion (WeChat code below) where you can get constant updates on helpful tips and hints for living in China!
•You are then warmly welcome to become part of our volunteer one-to-one program, as you'll now know how it feels to be a new student in a new country, and you can help new people to feel settled just like your volunteer did.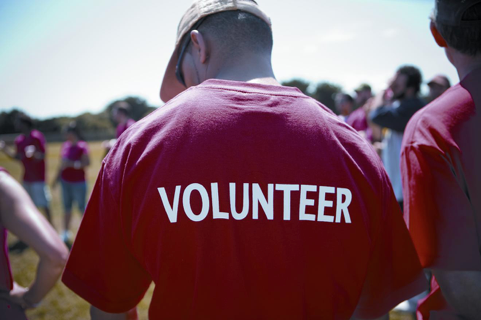 It doesn't end there!
•If you receive excellent feedback from the students that you volunteer and help settle into the country, you will be given the chance to be selected as our ambassador and represent us and participate in a series of volunteering activities or competitions! Some of these even include the 2022 Winter Games, Or the various winter/summer programmes which are held around the world in countries like the USA, Thailand and also the Philippines (just to name a few)!
•This can be seen as something that not many people can say they've had the chance to experience, but here's your chance.
•We would love you to be part of our cause and help promote our programmes to help develop co-operations and relationships in education from around the world!
Do you feel it's important as people to show someone support hand in hand? If you believe the answer is yes, then you're very welcome to join us!